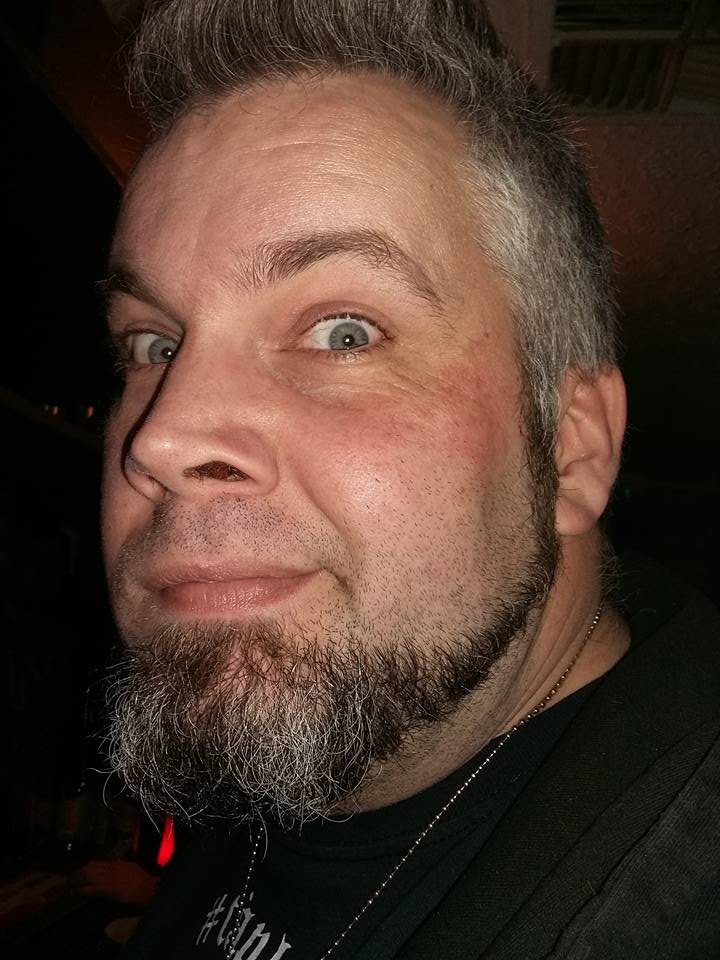 Graphic Artist
Lee J Dowling is a graphic artist from the U.K. his company Tired George Studios is a graphic art company that specialises in Fantasy Art creation.
Lee has been working hard with Saor Patrol to get them ready for the new season. In addition to the artwork Lee has produced for us for the Album "Saor Patrol 2.0", you have probably been unaware of the other work he has done for the band. Everything from the new Logo, to graphics for our Social Media and everything in between, from the CD launch advert, to the Video Wall we used at the Lo Spirito del Pianeta Festival.
And all he has asked in return is a couple of bottles of Whisky, ………. We Love Lee !!
Lee is a musician himself and in between "Graphicarting", if that's what you call it ?, he loves nothing more than bashing about on his Bass Guitar. it is our hope that at some time in the future, we will be able to get him across to one or more of our festivals and shows, where we know our fans will welcome him, ………. at the bar, like they do ! until then if you fancy finding out more about Lee, and his company "Tired George Studios" you can find them both on Social Media.